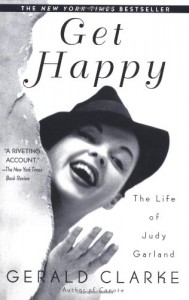 A Star is Born and the Wizard of Oz are two of my favourite films and I've always wanted to know more about Judy Garland. The common perception of her as a classic victim (a la Marilyn Monroe) I found was undeserving after reading this book.
Hers was an addictive personality, whether it was men, or pills. Yes, her marriages were not great, but when things got tight she packed things up and went [b:on the road|6288|The Road|Cormac McCarthy|http://ecx.images-amazon.com/images/I/21E8H3D1JSL._SL75_.jpg|3355573] to get her family back in the black. As an actress she was woefully underated.
This was an interesting read (some aspects were a bit trashy, but I thought it helped to set the scene of the times she was living in).