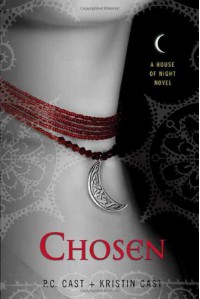 Number 3 in the House of Night Series sees Zoey get herself into a terrible mess. Her love life catches up with (loosing her virginity in the process)and Erik dumps her. For someone so gifted by her Goddess she seems to have real problems picking up on peoples real intentions. But then I guess she still is a teenager.
While she's busy making a total hash of things we get to meet a rather hunky warrior (who of course Zoey really fancies), Stevie Ray returns from the dead and Aphrodite becomes human (possibly). Neferet continues in her quest to become the ultimate hag from hell.
My main problems with these books is the timescale, it's only been two months since Zoey moved into the House of Night. Already she has friends she can't live without, that expect her to trust them unconditionally - I don't think so.